Is selling your home in your spring plans?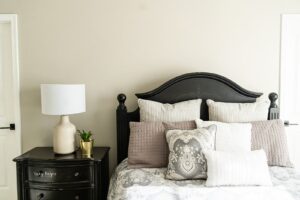 While it may be the middle of winter with snow on the ground and so cold outside that you just want to stay inside cuddled up in a blanket by the fire, spring is just around the corner. Spring is the time everyone loves to get things done on their home. We have all been cooped up in our homes all winter and when spring comes, we are refreshed and ready to start checking things off our list. But guess what? Everyone else is just like you, calling contractors to schedule estimates only to find out that they are booked for the next several months. Additionally, good, insured, and reliable contractors are hard to find, and will book-up sooner than the others.
NOW is the time to call and get the ball rolling on your spring plans. The housing market is still HOT, so many people will be rushing to get their home ready and in perfect condition. One of the top things you will want to do, is paint the interior of your home, and February is the perfect time. This gives you a jump start on preparing your home for sale and will alleviate so much stress. Painting can uncover other imperfections or underlying issues that need to be addressed prior to putting your home on the market, so February is a perfect time to schedule your interior painting.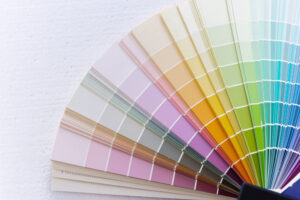 When picking out a color, we highly suggest painting your home a light color and the same color throughout. The reason for a lighter color is that it makes your home seem larger and gives it a clean and beautiful look. You want the potential homebuyer to be able to picture their belongings in the home and painting one, light and beautiful color will allow them to do that.  Here are a few of our favorite neutrals, whites and grays. For neutrals we love Manchester Tan, Muslin or Classic Gray. For whites we love Chantilly Lace, White Heron or White Dove. And for grays we love Revere Pewter, Edgecomb Gray, Silver Satin and Gray Owl. Also, your realtor might also have some great color suggestions.
To schedule your interior painting with a friendly, professional and reliable contractor, call Manor Works Painting today. Our schedule fills up quickly and we would love to help you get your beautiful home ready before the spring season.
Manor Works Painting is a Class A contractor, licensed and insured painting company. ALL our painting crews and carpenters are trained and employed by Manor Works. We have health checks every morning, wear masks while in your home, and clean-up at the end of every day. We take pride in our local small business, employees and customers! Let us know if we can help you get started on painting your home at manorworks.com or (703) 339-6800.